Tactical Ground-to-ground Attack Weapon System
The tactical ground-to-ground attack weapon system comprises state-of-the-art M20 missile, WS-43 loitering attack weapon system and multiple launch rocket system (A series and WS series) with precision guided, simple guided and unguided types. The system features universal platform, diversified kinds of warheads, integration of reconnaissance, attack, control and assessment, and a full range of 20 -290 km for a variety of missions.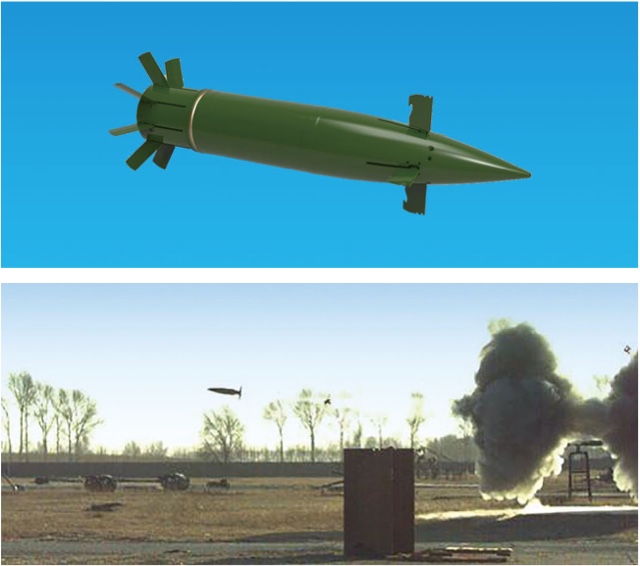 WS-35
OVERVIEW
WS-35 Guided Projectile is used to destroy armored vehicles, artilleries, missile position, field fortification, buildings and annihilate the enemy effectives. WS-35 Guided Projectile has the advantages of fast reaction, high accuracy and strong damage which can significantly enhance the artillery's strike ability.
MAJOR FEATURES
Fast Reaction
High Accuracy
Strong Damage
SYSTEM COMPOSITION
WS-35 Guided Projectile includes the navigation and control system,warhead and tail section.
TECHNICAL SPECIFICATIONS
| | |
| --- | --- |
| Caliber | 160 mm |
| Weight | 48 kg |
| Length | 900 mm |
| Range | 18-40 km |
| Guidance Mode | GPS/BeiDou Navigation Satellite System+Inertial guidance |
| Type of Warhead | Blast-Fragmentation /Fragmentation-Explosion-Inflammation /FAE |
| Detonation Mode | Proximity Fuze/Impact Fuze/Delayed Action Fuze/Time Fuze |
| Accuracy | CEP ≤ 10 m |
| Intensive Kill Radius | > 26 m |
| Reliability | 0.9 |
| Storage Life | 10 years |