Tactical Ground-to-ground Attack Weapon System
The tactical ground-to-ground attack weapon system comprises state-of-the-art M20 missile, WS-43 loitering attack weapon system and multiple launch rocket system (A series and WS series) with precision guided, simple guided and unguided types. The system features universal platform, diversified kinds of warheads, integration of reconnaissance, attack, control and assessment, and a full range of 20 -290 km for a variety of missions.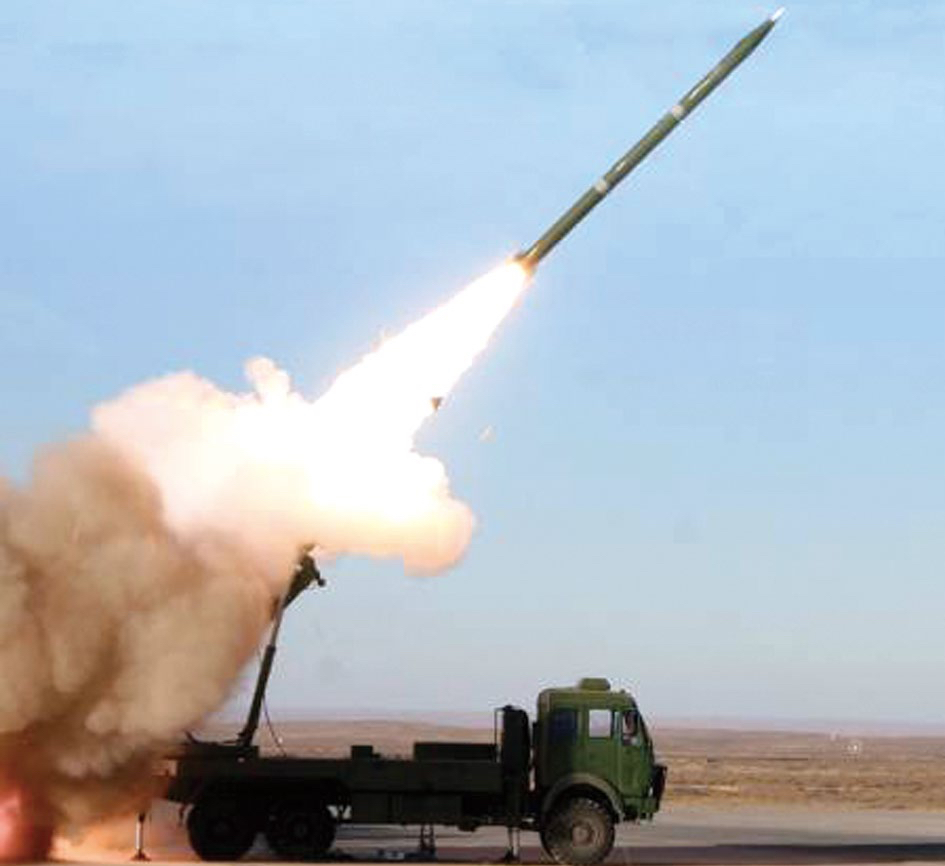 WS-32
OVERVIEW
WS-32 precision GMLRS is used for striking and suppressing hostile deep group and high value targets, such as military base, airport, seaport, fleet, industrial zone and command center, etc. Integrated with WS series advanced technology, WS-32 has enhanced the firing accuracy by guidance and control system working in the whole course. It can fit with different types of warheads and can be stored, transported and launched in one canister.
WS-32 rocket has been procured by many friendly countries as a leading GMLRS and transferred its technology to some states.
MAJOR FEATURES
High Accuracy
High Vehicle Maneuverability
Quick Combat Reaction
SYSTEM COMPOSITION
WS-32 rocket battalion is the basic battle unit, and its organization is designed for independent combat.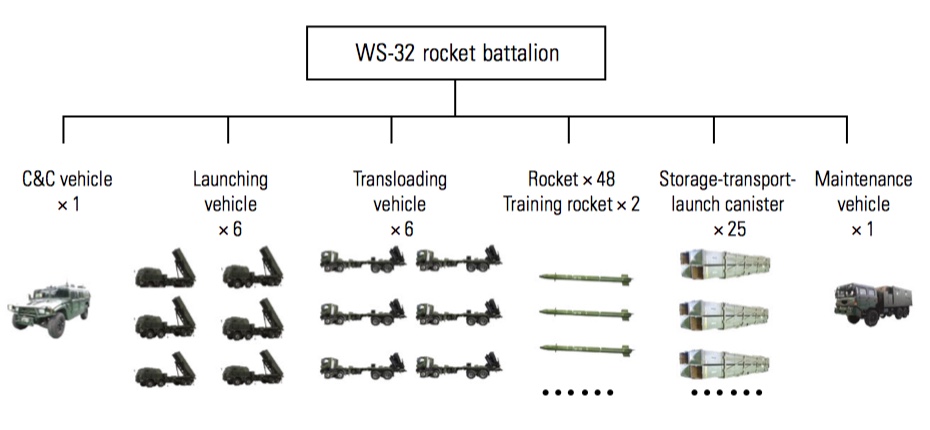 TECHNICAL SPECIFICATIONS
Range
65-140 km
Accuracy
CEP ≤ 40 m
Take-off Mass
845 kg
Length of Rocket
7,010 mm
Diameter of Rocket
Φ310 mm
Guidance Mode
SINS / GNSS based whole-course guidance
Launch Readiness Time
≤ 7 min
Weight of Warhead
150 kg
Type of Warhead
Blast-fragmentation warhead
Blast / Fragmentation cluster warhead
Loading Quantity
4 (6×6 chassis), 8 (8×8 chassis)
Launch Mode
Vehicular canister-type oblique launch