Tactical Ground-to-ground Attack Weapon System
The tactical ground-to-ground attack weapon system comprises state-of-the-art M20 missile, WS-43 loitering attack weapon system and multiple launch rocket system (A series and WS series) with precision guided, simple guided and unguided types. The system features universal platform, diversified kinds of warheads, integration of reconnaissance, attack, control and assessment, and a full range of 20 -290 km for a variety of missions.
TS-01
OVERVIEW
TS-01 is a shoulder-fired infrared imagery guidance multipurpose weapon system with quick response and accuracy in attacks. It can be used both individually and in groups. Equipped with uncooled infrared imaging guidance, the missile lock on the target before launch and track the target automatically after launch, which made it flexible in use. The weapon system is mainly used for precise attack to enemy's main tanks, armored vehicles, vehicles, fortifications, firing point and effective strengths.
MAJOR FEATURES
Quick Response
High Precision
Lock on Before Launch
Fire-and-forget
High Survival Rate
SYSTEM COMPOSITION
TS-01 weapon system is composed of missile-in-container, observation-aiming and launch-control device (hereinafter referred to as the aiming device), and the supporting equipment.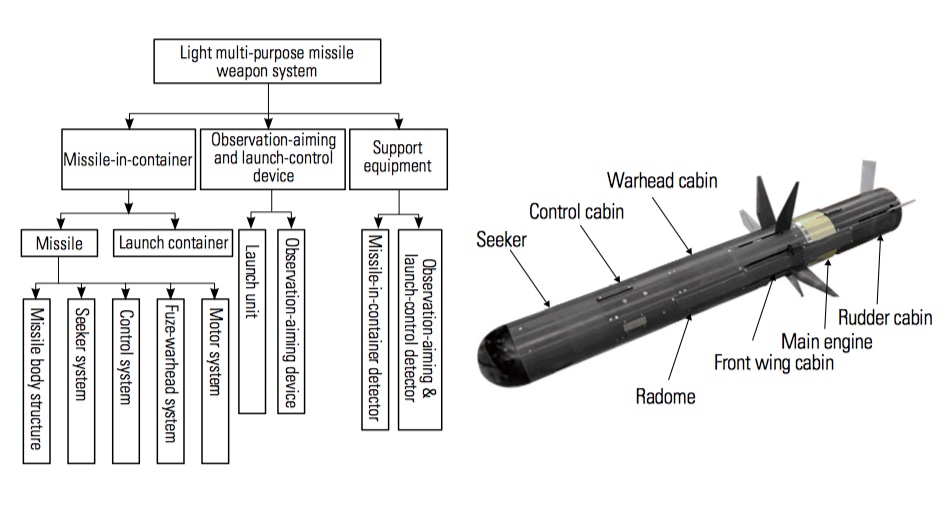 TECHNICAL SPECIFICATIONS
Weight of Missile-in-container
≤ 15.5 kg
Length of Missile
1053 mm
Diameter of Missile
127 mm
Effective Range
200-3,000 m
Armor-penetration Depth
≥ 800 mm (homogeneous steel plate)
Average Hit Probability
≥ 85%
Operating Range of Launch-control
The infrared range: ≥ 3,500 m
The visible light range: ≥ 4,000 m
Guidance System
Individual action
Attack Mode
Top attack and direct attack
Type of Warhead
Tandem shaped-charge fragmentation warhead
Armor-penetration fragmentation warhead