Sub-system and Accessory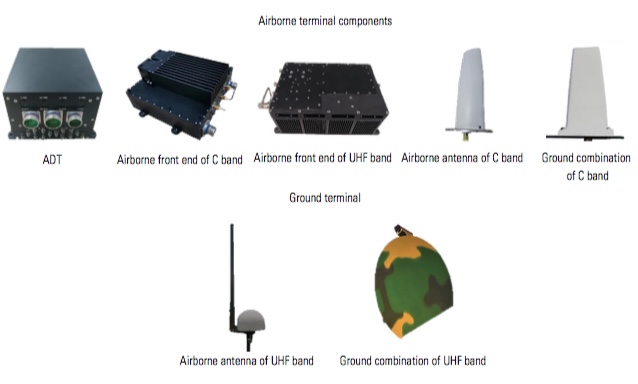 A5-TMCS03
OVERVIEW
A5-TMCS03 Medium and long-range UAV data link can be mainly equipped on medium and large size UAVs and used for TT&C, image and data transmission. The advantages of this data link are long distance, high transmission rate, accurate tracking, high reliability for backup link, and good mobility. With the data link, the UAV can perform the tasks of target detection, situational awareness, battlefield assessment, communication relay and so on.
Main Features
Air-to-air Relay in Complex Environment
Anti-jamming and Anti-occlusion
Dual Antennas for Airborne Adaptive
High Reliability of Dual Link Backup
Multiple Interface
SYSTEM COMPOSITION
The system is composed of airborne terminal and ground terminal.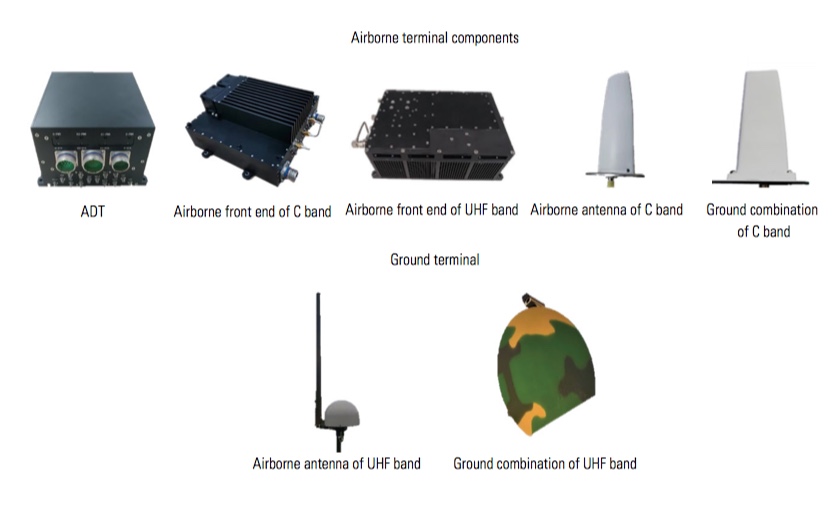 TECHNICAL SPECIFICATIONS