Sub-system and Accessory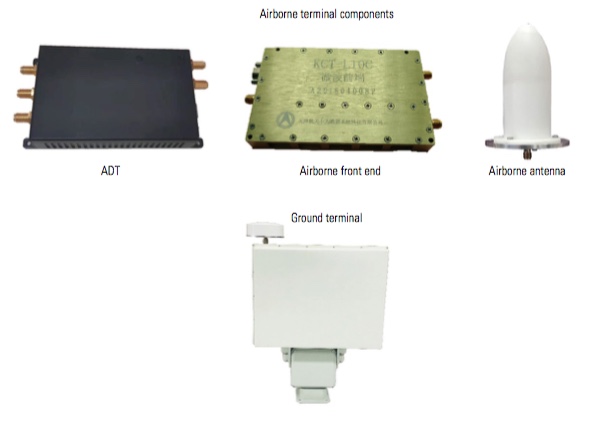 A5-TMCS01
OVERVIEW
A5-TMCS01 Short-range UAV data link is mainly used for medium and small size UAVs to realize real-time transmission of remote control information, telemetry information, and UAV load data. The advantages of the data link features small size, low power consumption, light weight, low cost and easy operation. The transmission distance is about 100km. It can be used for military target detection and relay communication, etc.
Main Features
Small Size, Low Power Consumption and Light Weight
HD/SD Available
Strong Universality
SYSTEM COMPOSITION
The system is composed of airborne terminal and ground terminal.
TECHNICAL SPECIFICATIONS